NeuroomNet is your soft­ware solu­tion for device management and monitoring, building management, media control, content management, and digital signage.
With a wide range of func­tions, all needs are covered. Discover our nume­rous features!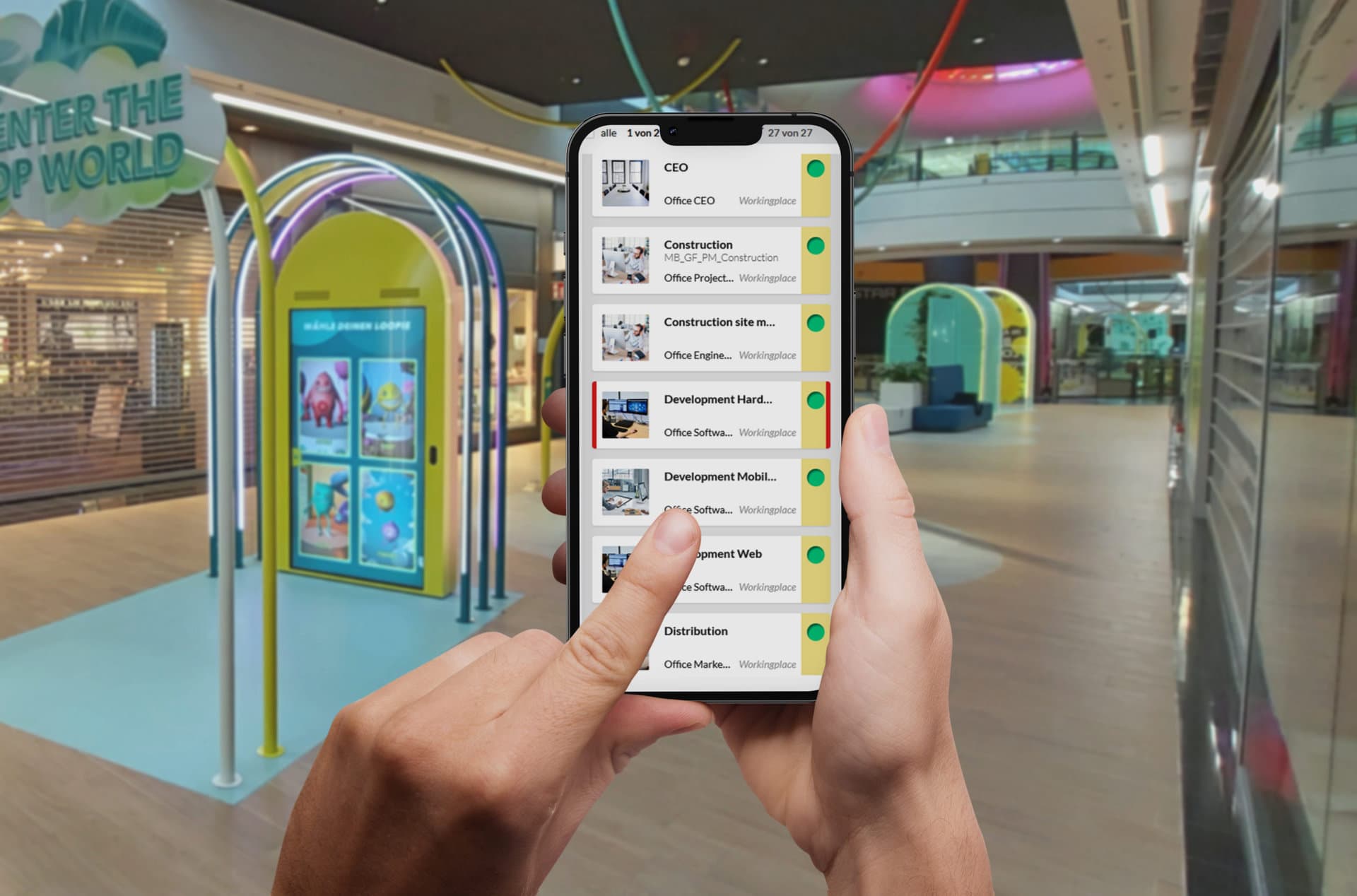 Media control/script blocks
Use the graphic editor to create logics and auto­ma­tisms in building control. Desi­gned for building management and digital media.
Digital-Signage

The NeuroomNet Digital Signage Module can bring content such as videos or images to any number of displays in a sche­duled way.
Content Management
With a content management system (CMS), you can inde­pendently update content such as texts, images, and videos.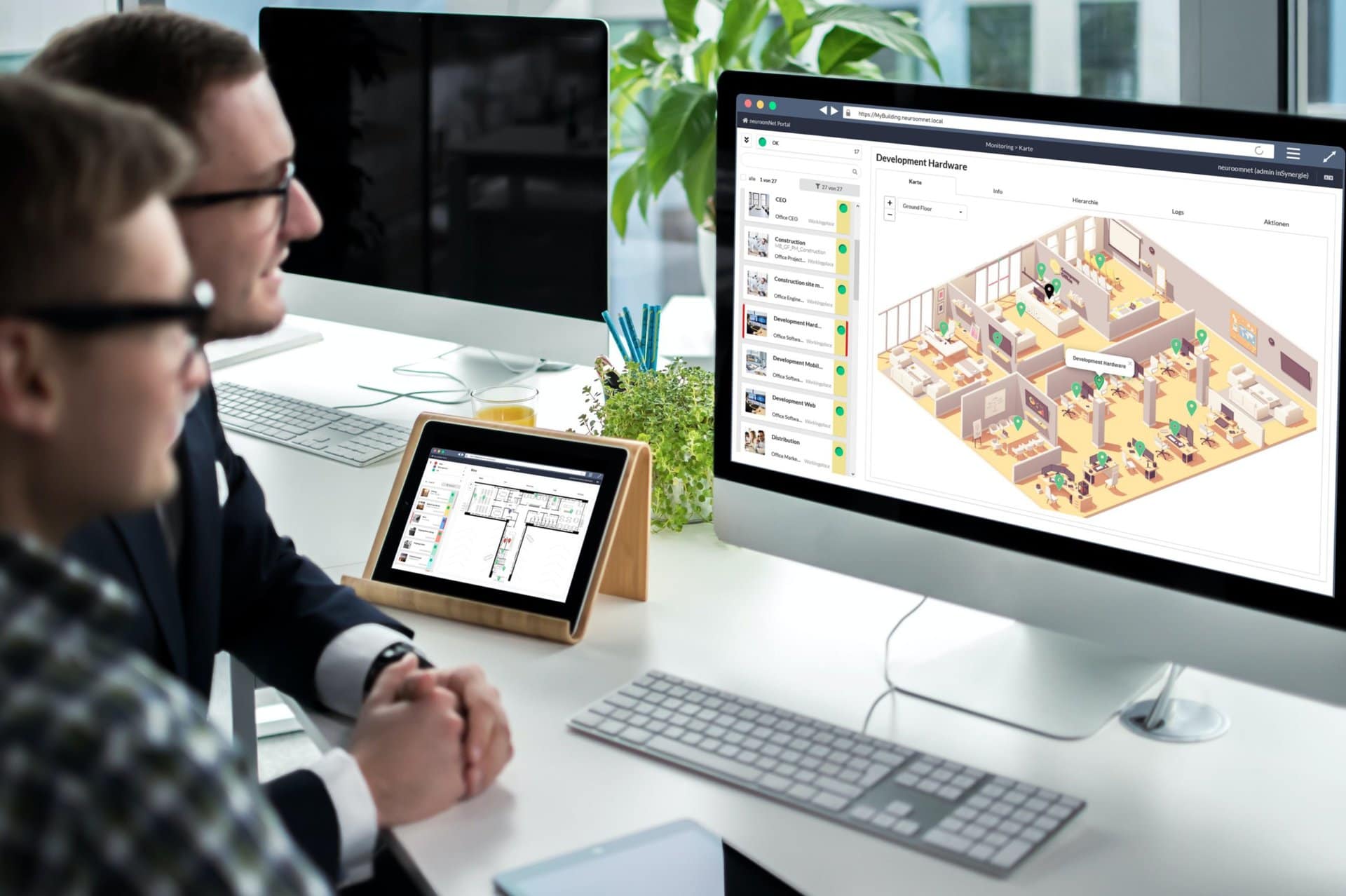 Monitoring
NeuroomNet moni­tors all inte­grated compon­ents with a monitoring module! Compon­ents are devices, sensors, soft­ware inter­faces, data points, etc.
Sche­du­ling
Switching on and off — time-controlled or manual
Dashboards
Create and use individual user inter­faces
Secu­rity and rights
Secure commu­ni­ca­tion via HTTPS
Visitor flows
People coun­ting for small busi­nesses and retail trade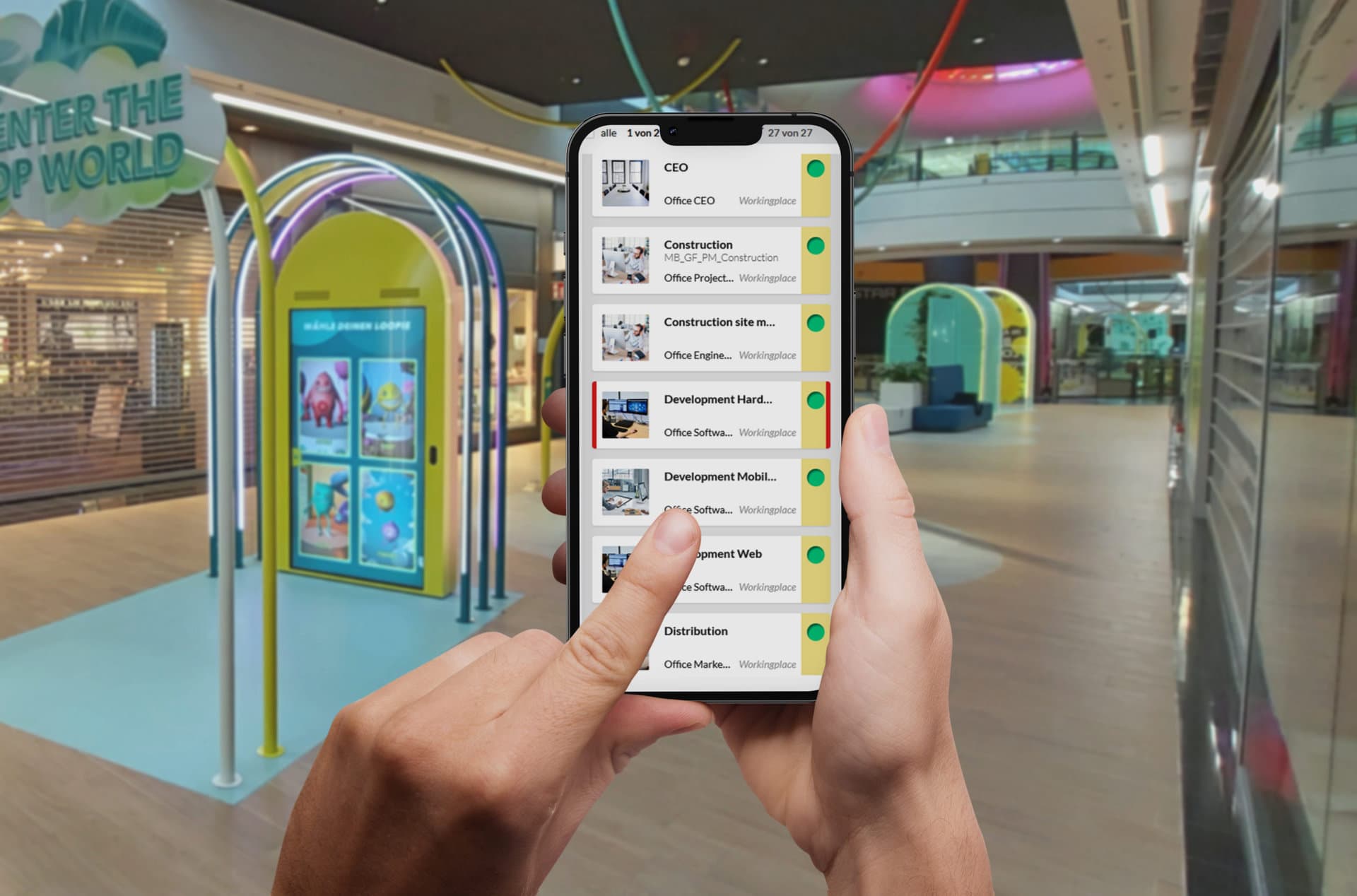 Access from ever­y­where
Browser, desktop, or mobile
… (even) more features coming soon!